Dingo Exhibition Gallery Catalogue, Yeppoon
Creative Regions, Bundaberg contacted me to create the catalogue for the Dingo Exhibiton as part of the Articulate Conference 2013. It featured 8 Murri artists from

Pomona to Keppel Sands
The original brief was a A3 folded to an A4 programme but this was change to a landscape A4 booklet.  The brief requested I used one of the images from the exhibition as the Cover Image and the booklet contained a curatorial statement inside, with bios and images of the artists and their work.
They requested full colour, a light card stock.
The exhibition was about the pride of the dingo so all of the works respond to the image or idea of the dingo.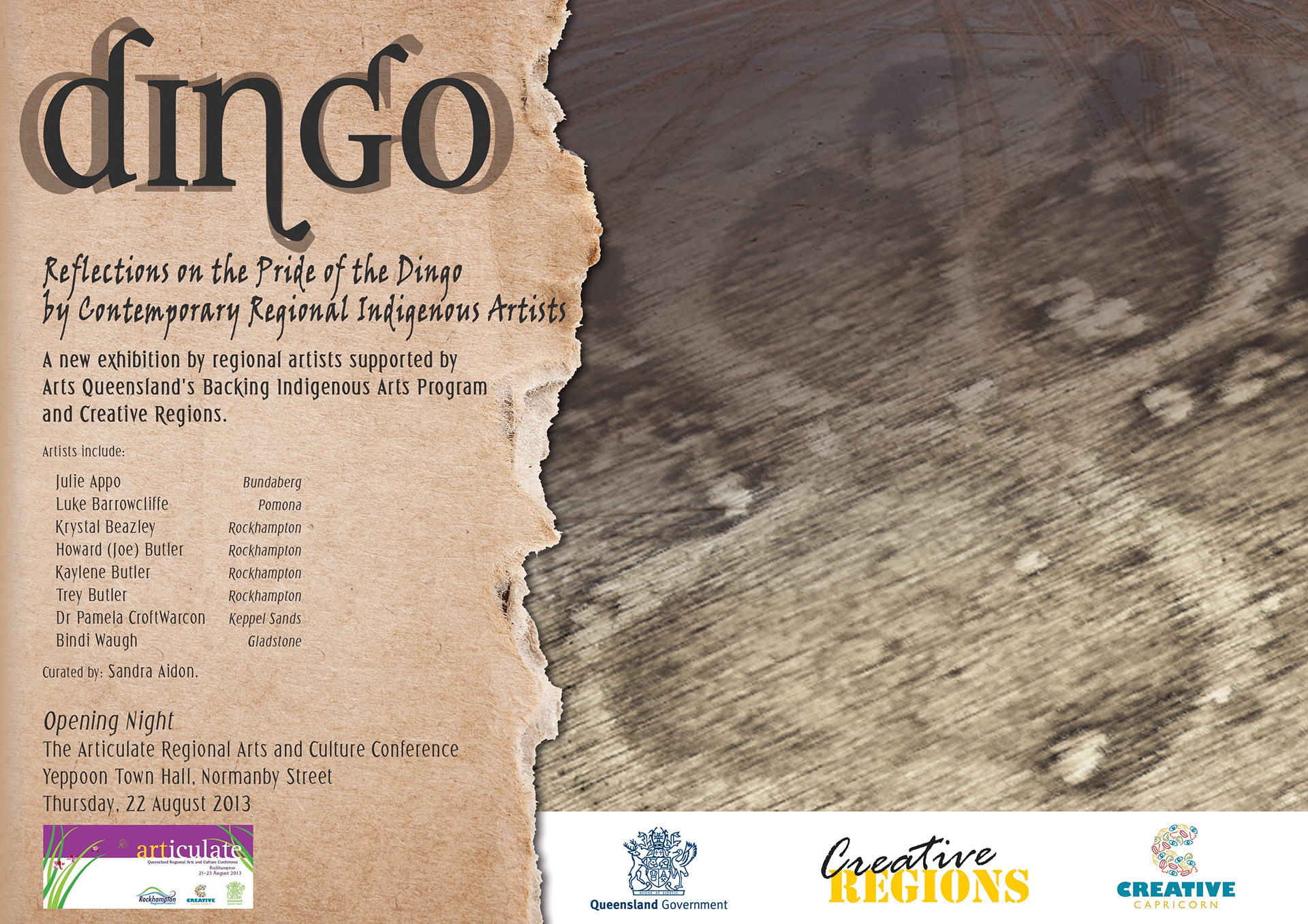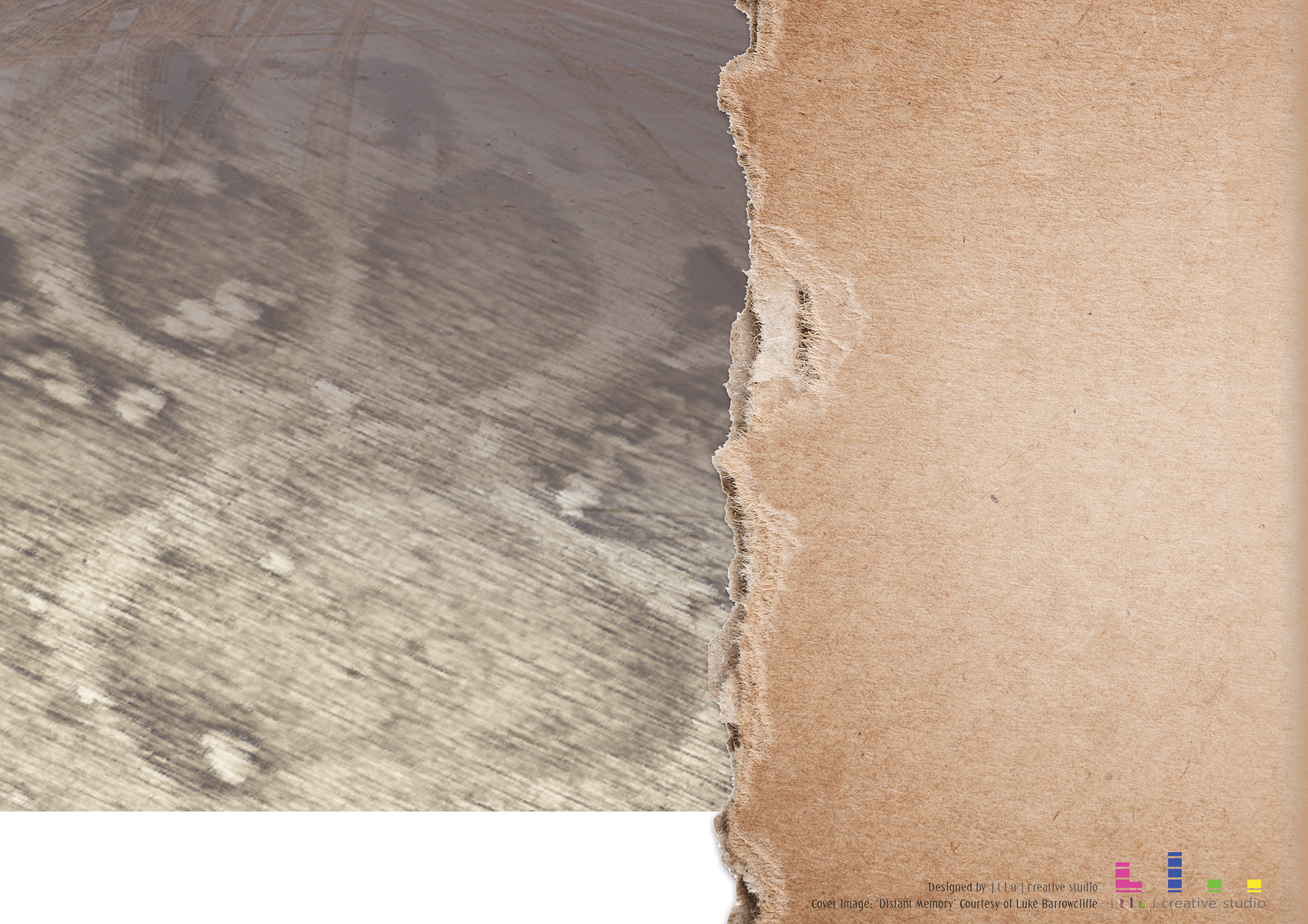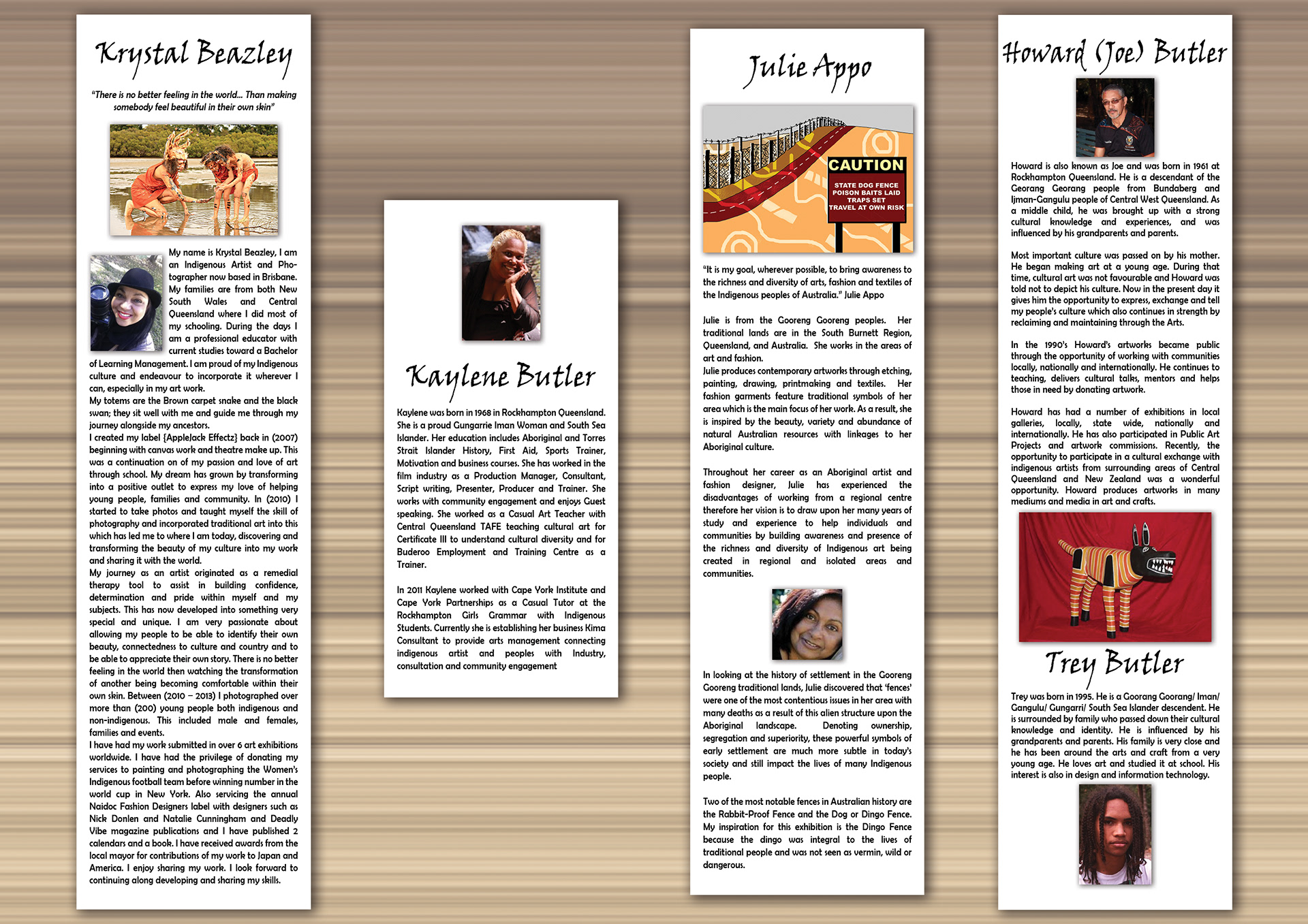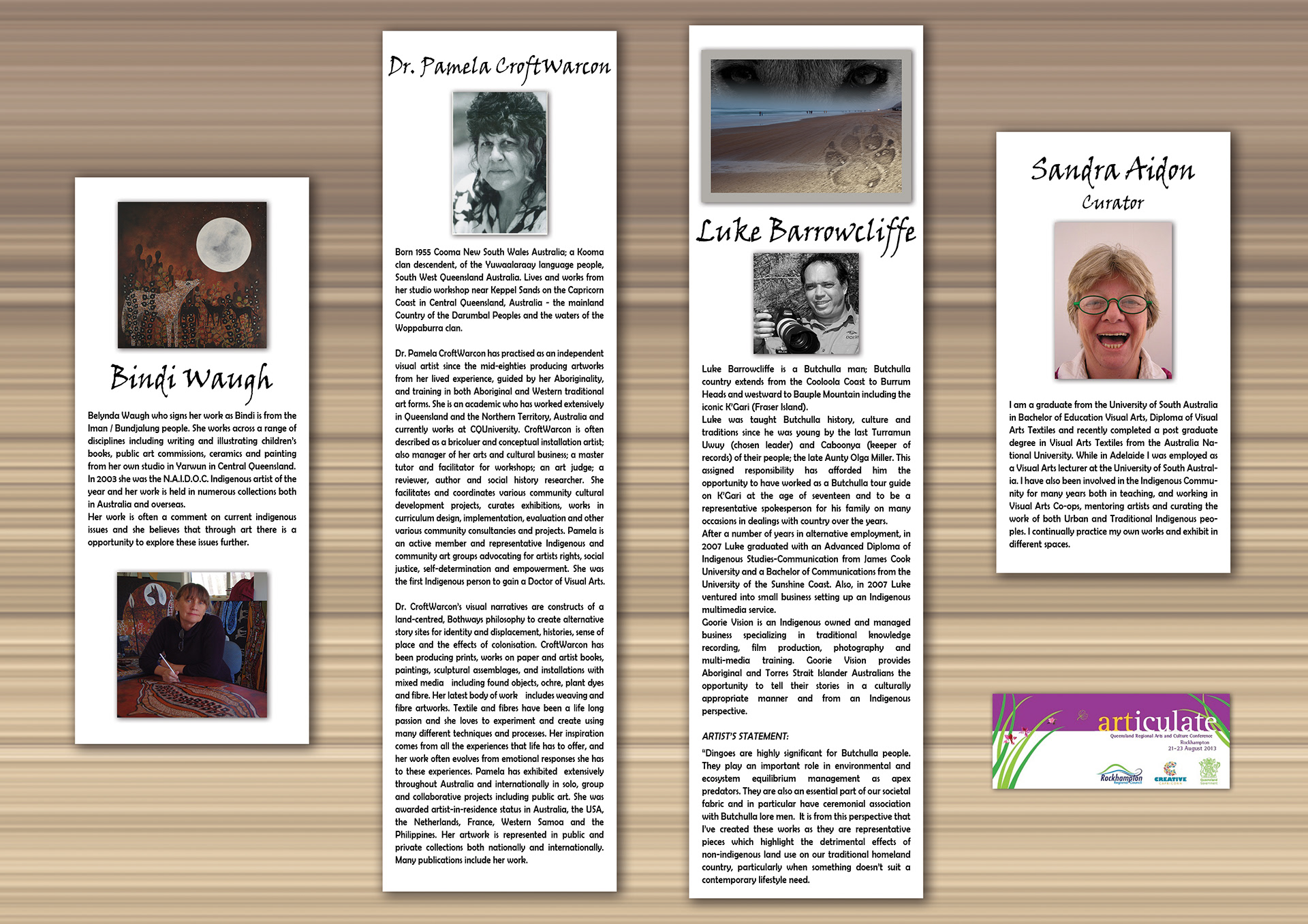 ABOVE - Final Version (and Concept 1)