- based on the poetry of Paul Summers
| the lost underground |

were approached about creating a projection that could be shown on the old Wintergarden Theatre, Rockhampton as part of the "TRACE - poetry, art and built environment" project by Creative Capricorn, Kristen Hannaford and Paul Summers.  
The façade was unable to be used and the projection was shown in the Walter Reid Cultural Centre Auditorium.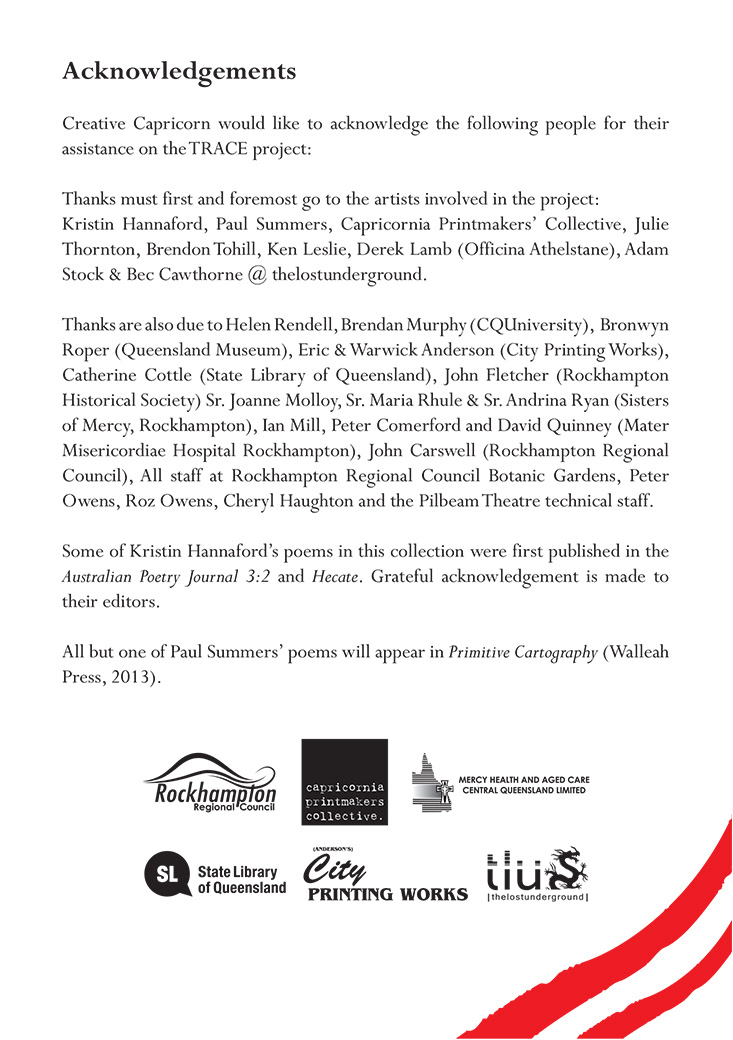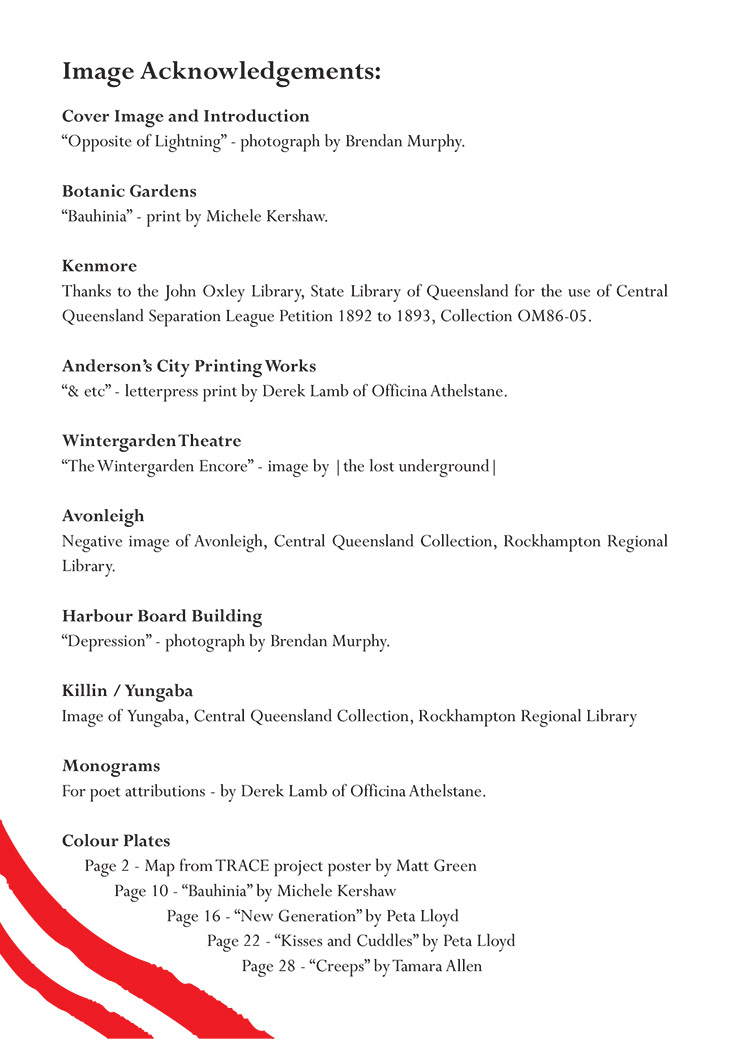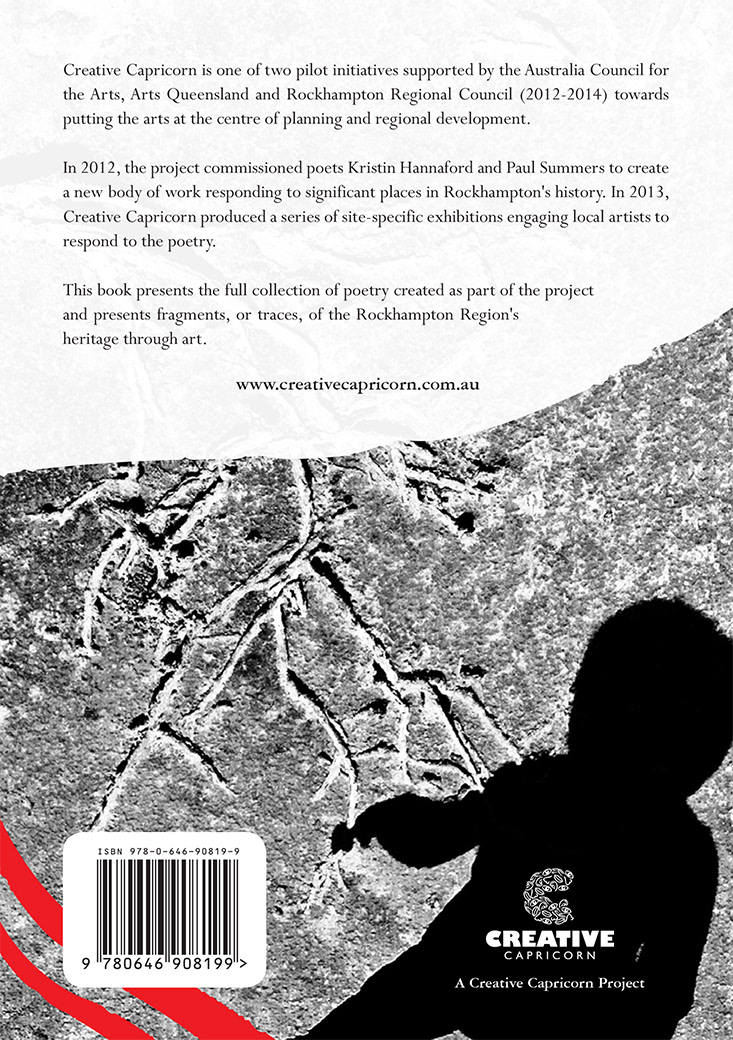 Above: Excerpts from the accompanying TRACE book with relevant acknowledgements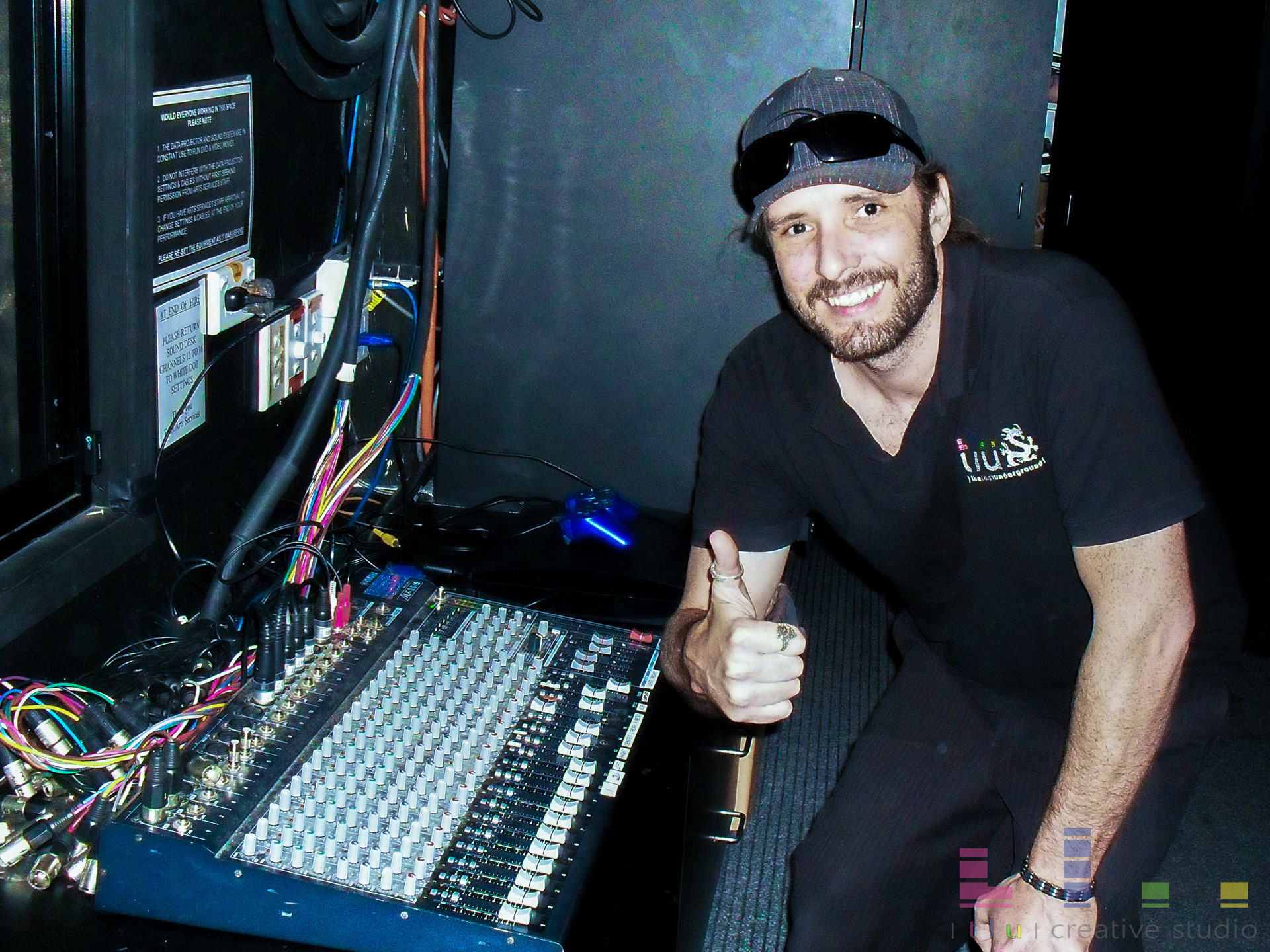 Above: aZt up in the projection booth, the entrance to the theatre, the 'Tickets' created as take away promotional material for guests and the viewing public.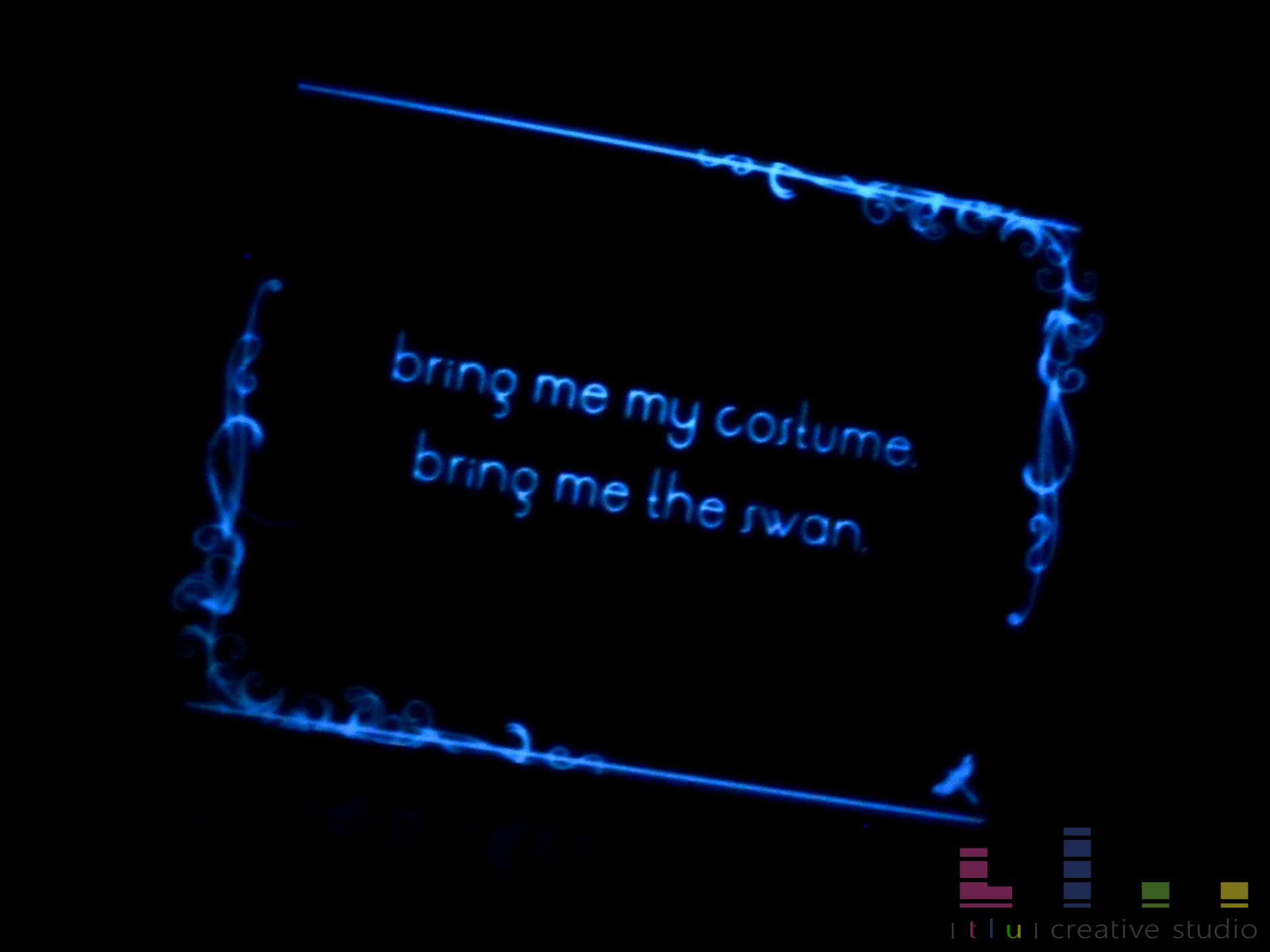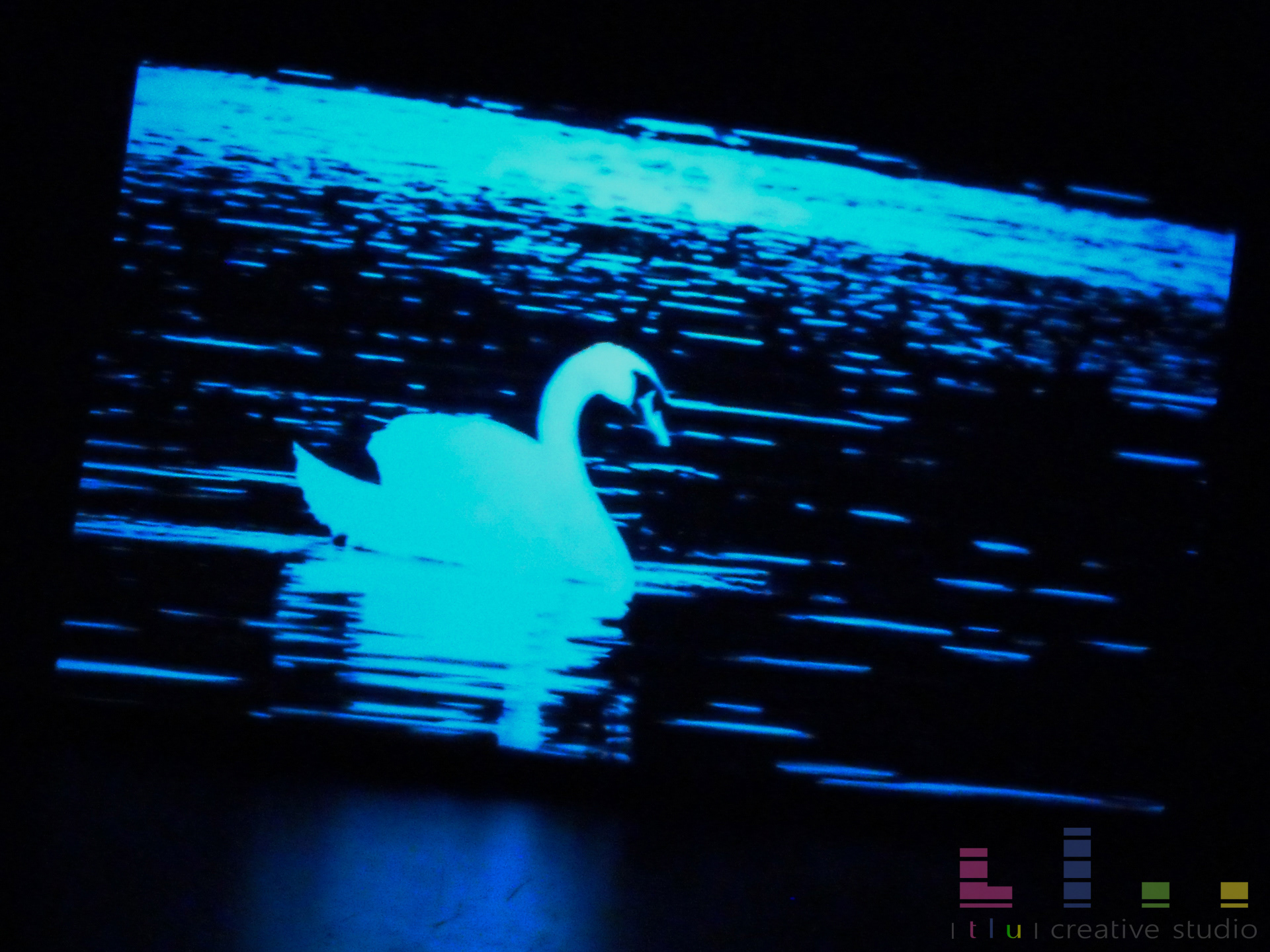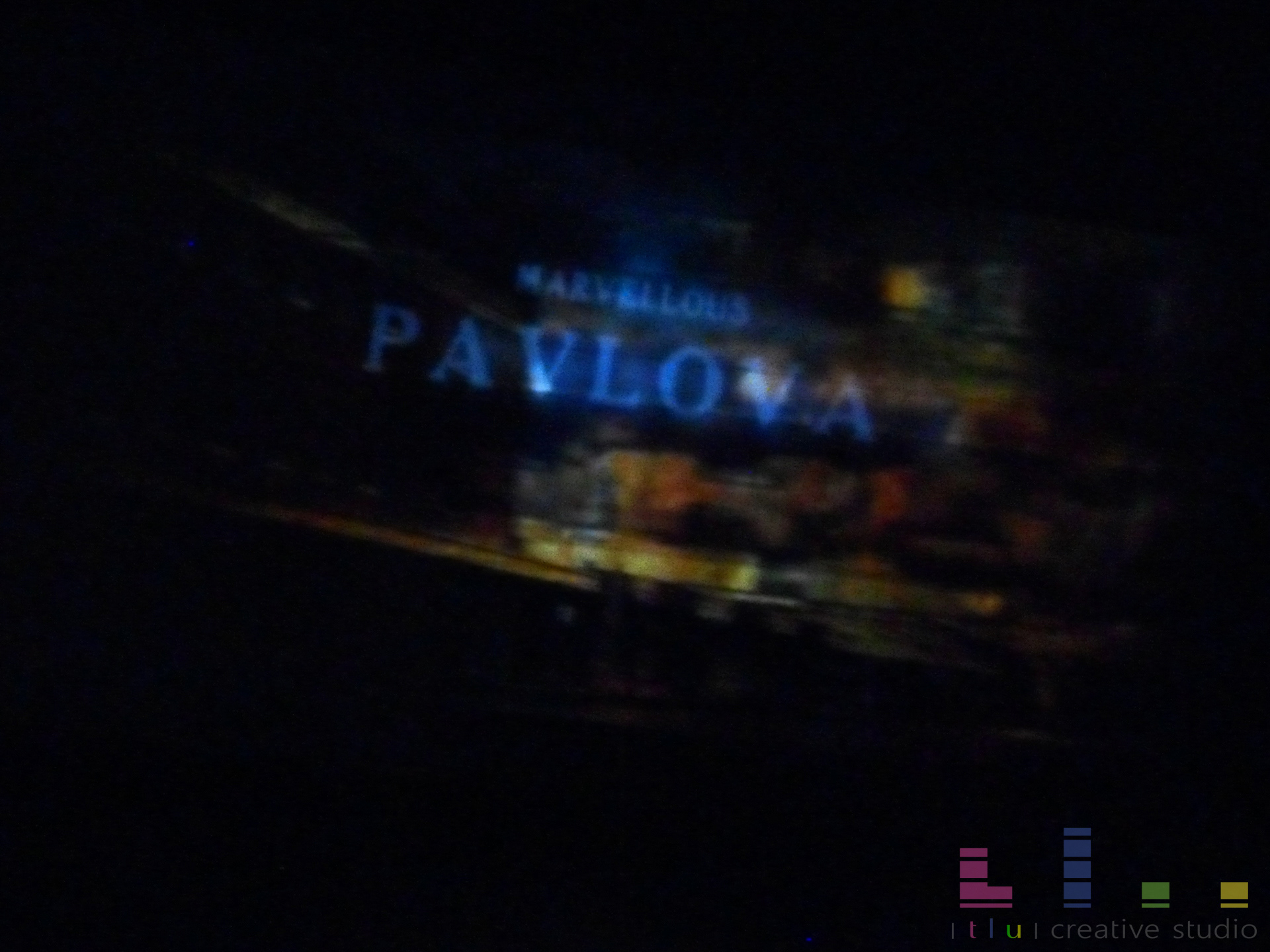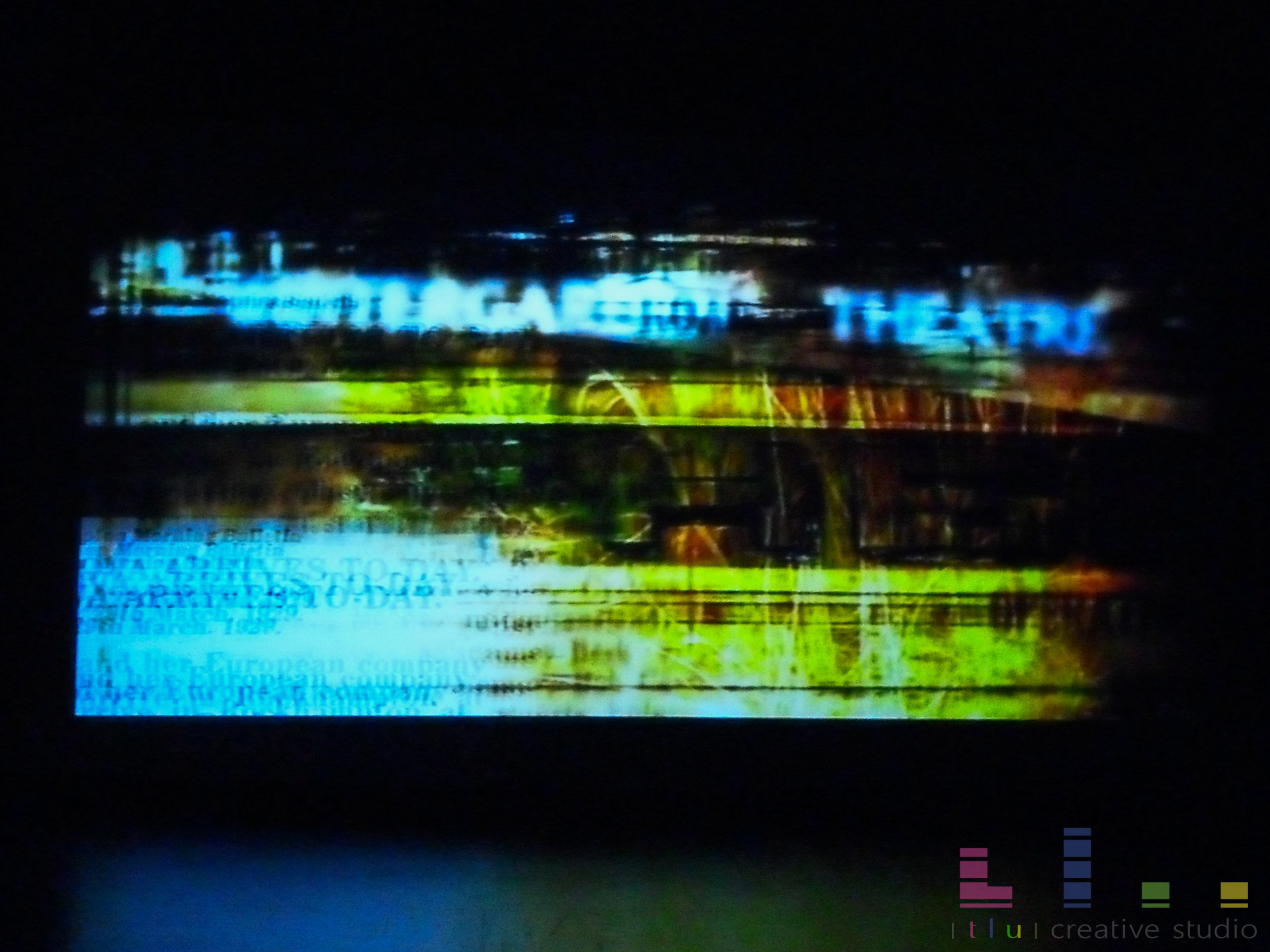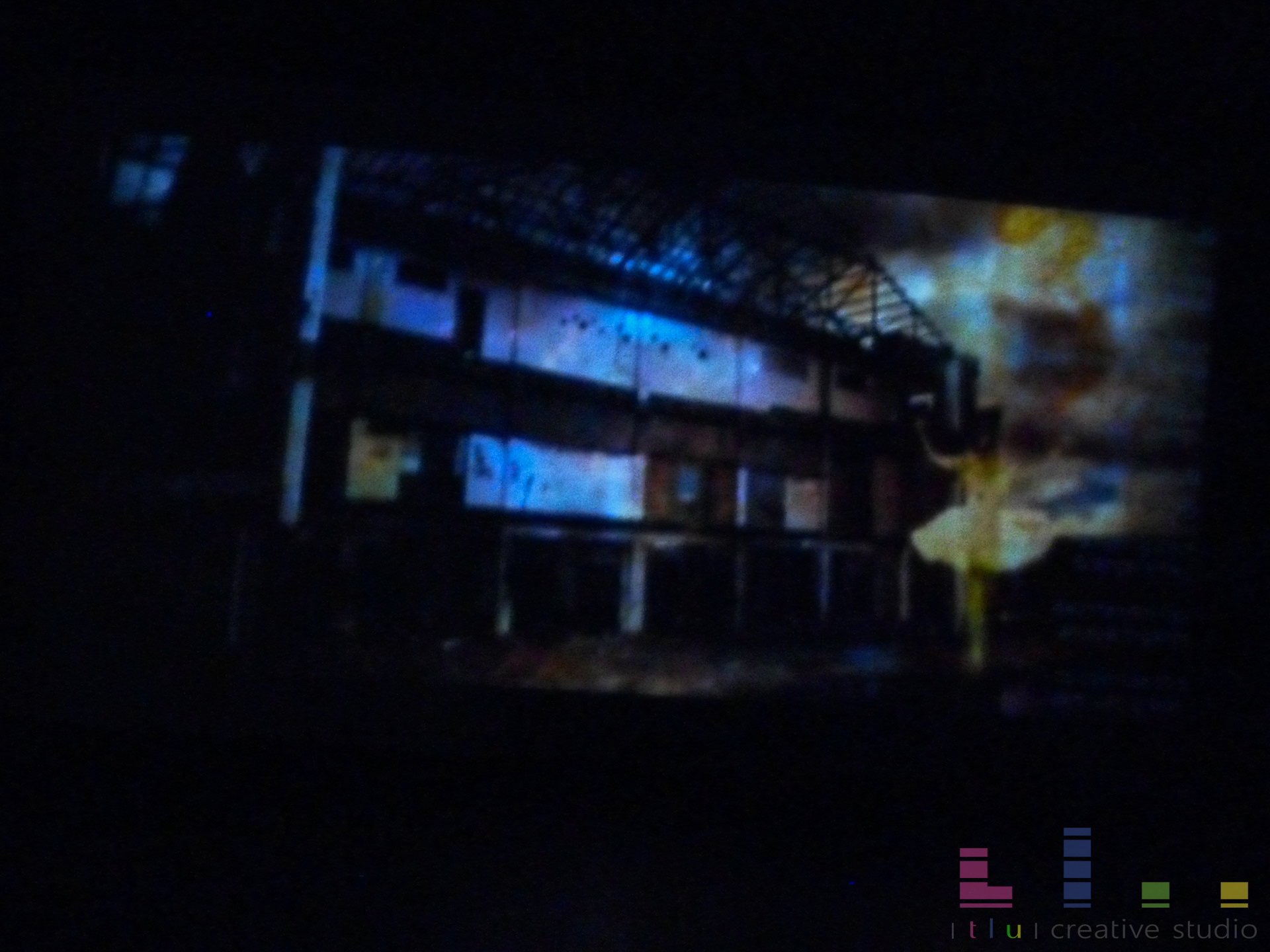 Above: Imagery from the projection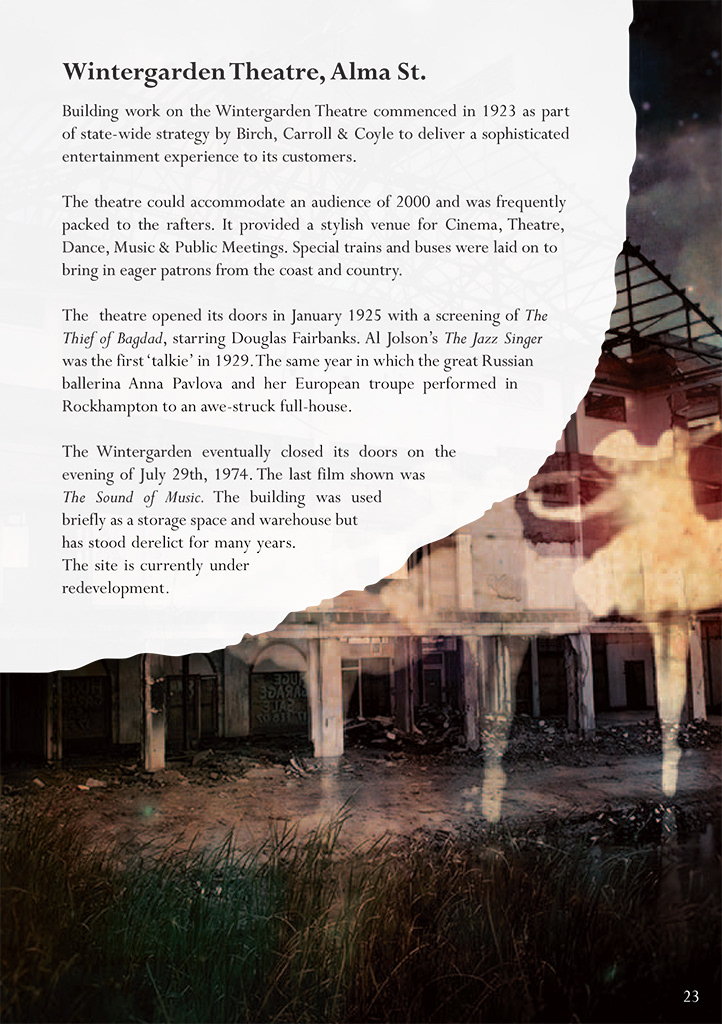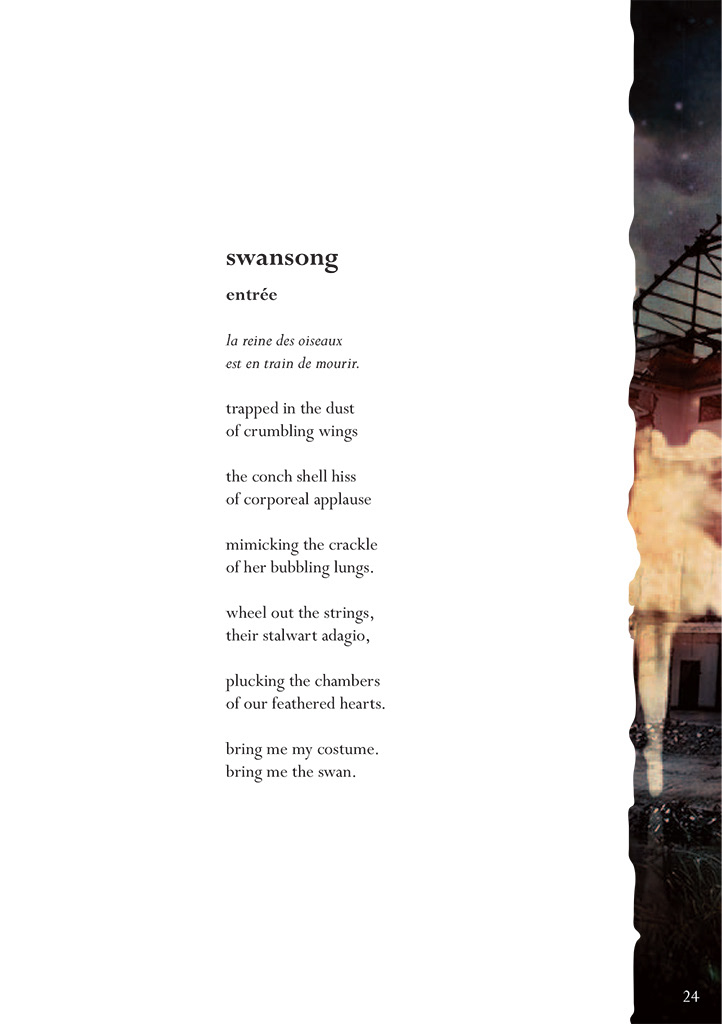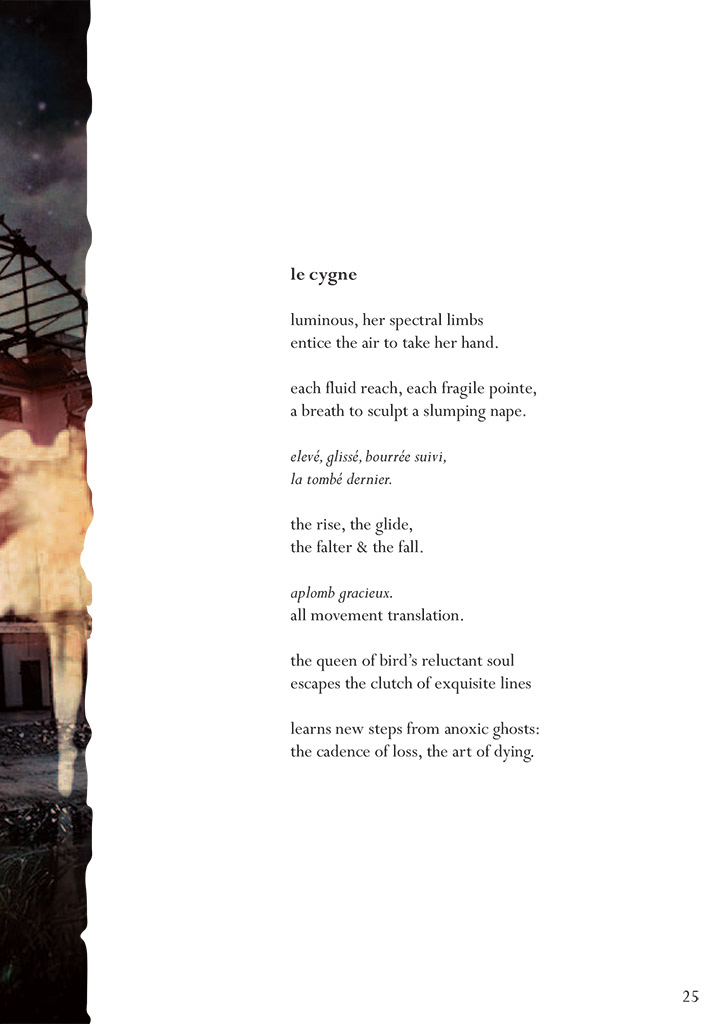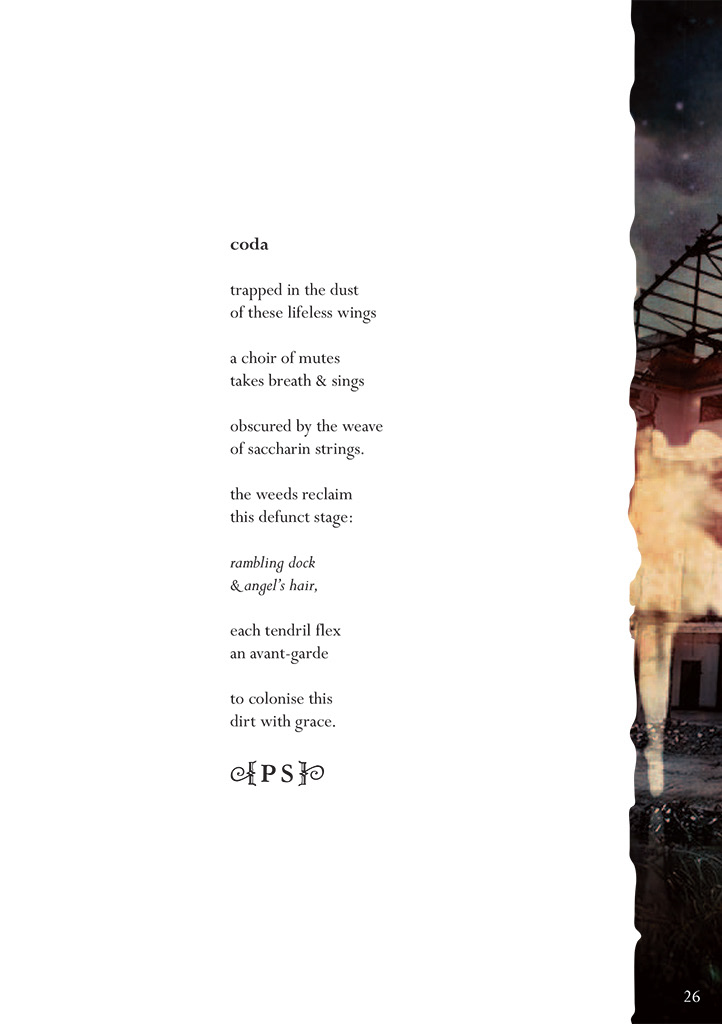 Above: Text from the accompanying book explaining the idea from where the film poem came from and the original poem by Paul Summers